Uzmfolozi TVET College courses 2023-2024
Uzmfolozi TVET College courses 2023-2024
uMfolozi TVET College is one of 9 public Technical and Vocational Education & Training (TVET) Colleges in the province of KwaZulu-Natal and one of only 50 in the country. Applications will be conducted via the Central Application Office for the academic year.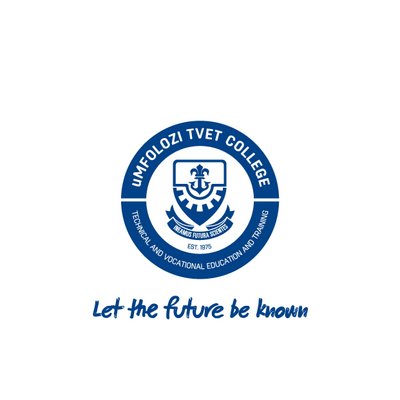 OPENING AND CLOSING DATE: Applications close on 13 November 2023
Umfolozi TVET College  admission Requirement
Applicants must have the following available before applying for admission to the college:
Certified copy of Identity documents/ birth certificate(for SA citizens)
Certified copy of Passport or Passport Number(international students only).
Latest academic results. Grade 11 and 12 is more preferable.
A unique email address as well as cellphone number.
Courses Offered at Uzmfolozi TVET College
National Certificate & Diplomas
Business Studies N4-N6 
BUSINESS MANAGEMENT
FINANCIAL MANAGEMENT
HUMAN RESOURCE MANAGEMENT
MANAGEMENT ASSISTANT
PUBLIC MANAGEMENT
HOSPITALITY & CATERING SERVICES
FARMING MANAGEMENT
EDUCARE
CLOTHING PRODUCTION
INTRO-LEGAL SECRETARY
Engineering Studies N2-N6
ELECTRICAL ENGINEERING
ELECTRO-MECHANICAL
ELECTRONICS
INSTRUMENTATION
MECHANICAL ENGINEERING
PRODUCTION
REFRIGERATION MECHANIC
ENGINEERING MILLWRIGHT
CARPENTER AND JOINER
National Certificate (Vocational)
CIVIL ENGINEERING & BUILDING CONSTRUCTION
ELECTRICAL INFRASTRUCTURE CONSTRUCTION
EDUCATION & DEVELOPMENT
ENGINEERING & RELATED DESIGN
FINANCE, ECONOMICS & ACCOUNTING
HOSPITALITY
INFORMATION TECHNOLOGY & COMPUTER SCIENCE
OFFICE ADMINISTRATION
PRIMARY AGRICULTURE
TOURISM
PROCESS PLANT OPERATIONS
ARTISAN TRAINING & TRADE TESTS
The Umfolozi College Technical Training Centres are based at the Mandeni and Richtek Campuses and offer artisan training. The Umfolozi College Technical Training Centres are based at the Mandeni and Richtek Campuses and offer artisan training programmes for the local industry. The Mandeni Technical Training Centre is accredited as a Merseta Trade Test Centre for the trades of:
Electrician
Fitter
Instrument Mechanician
Between them, the two Technical Training Centres offer training in the following disciplines: Electrician (Learnership and Artisan); Fitter (Learnership and Artisan); Instrument Mechanician (Learning and Artisan); and Welder (Learnership)
For more information contact Mandeni or Richtek Campuses or download the Technical Training Centre prospectus from the courses page of the Umfolozi College website at www.umfolozicollege.co.za.
Mandeni Campus
Tel: 032 456 3626
Fax: 032 456 5777
E-mail: mandeniprojects@webmail.co.za
Richtek Campus
Tel: 035 902 9500
Fax: 035 789 7011
E-mail: wimpie.britz@umfolozi.edu.za
OTHER RELATED