Vuselela TVET College Registration 2023-2024
Vuselela TVET College Registration 2023-2024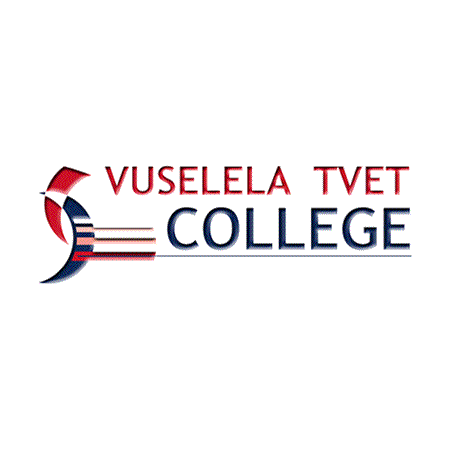 Vuselela TVET College is one of the three TVET Colleges in the North West Province, formed in 2002 as a result of a merger process. Four former technical colleges, now campuses of Vuselela, were merged in accordance with the principles that underpinned the transformation of the TVET sector. Vuselela now consists of five campuses, namely Jouberton, Klerksdorp, Matlosana, Potchefstroom and Taung.
Matlosana Campus was previously not a technical college, but a training centre for the Goldmine DRD in the Stilfontein area. It has, however, been moved to Plot 20, on the road to Orkney from Klerksdorp. It has been developed into an Engineering Practical Centre with a special focus on mining-related engineering programmes and learnerships.
The College has a Corporate Centre in the CBD of Klerksdorp. The location of the Corporate Centre in Klerksdorp has proved to be a strategic location in close proximity to the majority of campuses, except for Taung.
OPENING AND CLOSING DATE: registration closes on 13 November 2023
Before you apply to Vuselela College you should have the following;
Proof of payment of your registration fee(compulsory for SA and International applicants)
Certified copy of your ID document(ID document compulsory for SA citizens – your application cannot be processed without a certified copy of your ID and Passport Number for International Applicants
Exam Results: Final Grade 12 results (if available). Grade 11 results (if currently doing grade 12) are very important for your application. Thus, have it on hand.
Remember you will need a unique email address when applying either online or in a hard copy.
CAMPUSES
Jouberton Campus

Klerksdorp Campus

Matlosana Campus

Potchefstroom Campus

Taung Campus
Vuselela COLLEGE COURSES
NCV NQF Level 2-4
Engineering & Related Design Level 2 – 4 Bellville
Finance, Economics And Accounting (FEA)
Hospitality
Office Administration
Primary Health
Safety In Society
Tourism
N1 – N3 Engineering Studies
Building & Civil Construction
Electrical (Light Current)
Electrical (Heavy Current)
Mechanical Fitter And Turner
Boilermaking Level 1 – 4
Automotive Motor Mechanics Level 1 – 2
N4 – N6 Business Studies
Business Management
Financial Management
Human Resource Management
Legal Secretary
Management Assistant
Marketing Management
Medical Secretary
Public Management
Business Studies N4: National Introductory Certificate
National Diploma Tourism N4 – N6
National Diploma: Hospitality And Catering Services N4 – N6
National Diploma: Clothing Production N4 – N6
National Diploma: Educare N4 – N6
N4 – N6 Engineering Studies
Building & Civil Construction
Electrical (Light Current)
Electrical (Heavy Current)
Mechanical: Fitter & Turner N4 – N6
Vuselela TVET College REGISTRATION Procedure (Local Students)
The application can also be made online by visiting the Vuselela TVET College Online Application portal through the link as stated below in order to track the application anywhere and anytime OR download the application form below and fax/email to us.
Select your course. Click here for the complete list of courses available. Part-time studies are also available Students wanting to study on a Part-time basis can download the Part-Time Brochure.
Once you have selected a course, view class fees and read the Payment Policy.
Complete the Application Form

ONLINE application– complete the online application form and upload a certified copy of your ID and latest results. * Preferred option
OFFLINE application– You can also get the PDF application form HERE and fax/Email to the institution.

Your completed Application Form, along with your ID Document and Certificates, can be sent to the College either via Fax, E-Mail, Post or hand delivery.
To post your application form, post it to:
Private Bag X1
Panorama
7506
Once you have submitted your application form, please allow sufficient time for the application to be verified and sent to the relevant Programme Manager before enquiring about the status of your application.
OTHER RELATED
Buffalo City TVET College Application 2023-2024
For more information, kindly visit their website